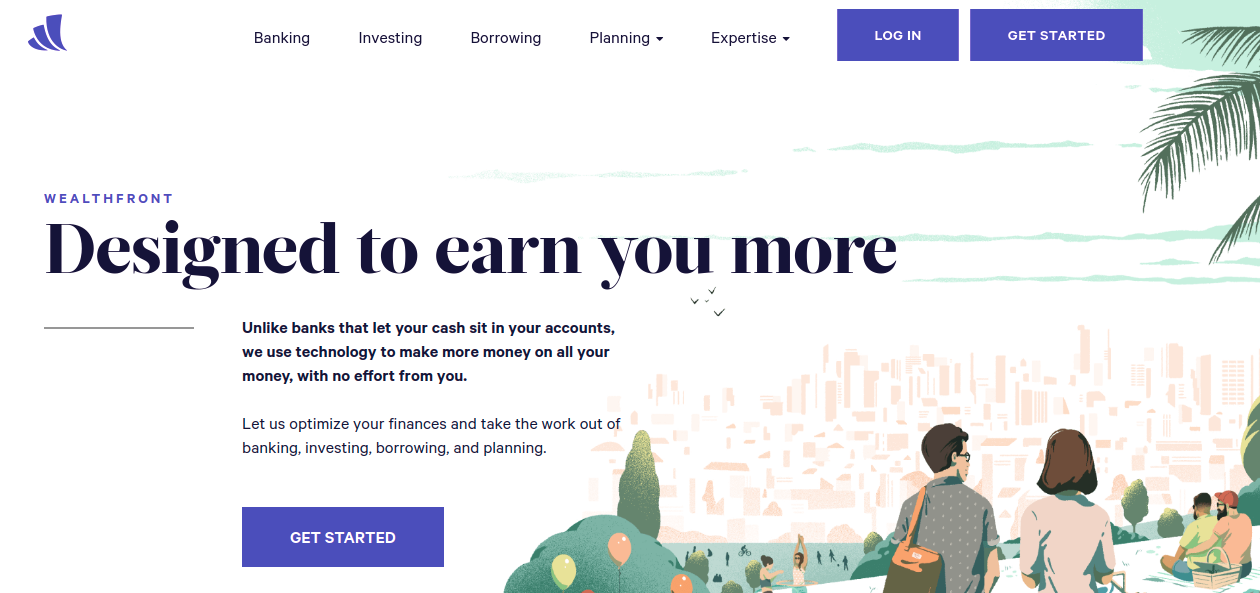 Betterment Fees vs Wealthfront Fees:
Overview
Because of the robo advisor, you have to hire a personal advisor or don't need a large portfolio to get the best possible outcome. Through technology, they charge a fraction of what traditional managers charge. Yet the robo advisor comes with a cost, that varies by the platform. In this article, we will compare the fees charged by the Betterment and Wealthfront.
About Betterment:
Betterment is a New York-based, investment company. Betterment was first started in 2008 by Jon Stein. Headquarters of Betterment is located in New York City, United States. It is a goal-based investment service, which is called robo advisor. Here, you will get the asset management, financial services, portfolio management, and trust services.
About Wealthfront:
Wealthfront is a California based automated investment service. It was first started in 2008 by Andy Rachieff and Dan Carroll. The headquarters of this company is located in Palo Alto, United States of America. They are considered one of the best robo advisor services in the market.
Betterment Fees:
For buying or selling securities, Betterment does not charge any fees. Even you are depositing or withdrawing from your account, you would not charge any fees.
You will be charge management fees, that depend on the account balance. If your account has a balance between $1 to $9,999, then your fees will be 0.35% as long as the investor implement charge $100 every month automatic deposit. Without the automatic deposit, you will be charged a $3 per month.
If your account balance is $10K to $99K, then you will be charged a 0.25% fee. For the account balance is above $100K, your charges will be 0.15%. For the account balance of $10K and up, there is no recurring deposit is required.
Betterment does not require any minimums and not charge any low balance fee. But investors will be charged $3 monthly fees for having an account balance under $10K without a $100 per month automatic deposit.
Wealthfront Fees:
Wealthfront does not charge any fees for buying and selling the securities. Even you would not charge any transaction fees for withdrawals or deposits.
With the Wealthfront, you would not charge any fees if your account balance is under $10K. If you have above $10K in your account, then you will be charged a 0.25% annual advisor fee. If you invite your friends and family to open an account and if they open an account, then your fees will be waived fees on an additional $5,0000 of assets.
To open an account at Wealthfront, you will require a minimum balance of $500.
Also Read : Difference Between SoFi and Laurel Road Loan Online
Conclusion:
With Betterment and Wealthfront, you will get the portfolios of low-cost ETFs. Keep in mind that, no matter which robo advisor you use, you have to pay for the ETFs, because they have their own inherent fees.
Other features that both of the Wealthfront and Betterment offers is that fees are charged per client, not per account. For example, if you have a $60,000 with the $50,000 taxable account, then you will fall into the 0.15% tier.
The Wealthfront management fees will be waived on the first $10,000 of assets. So, it might be a good option for investors to start without any existing assets. For the investors, who can maintain their account balance over $100,000, can go for the Betterment with lower annual advisor fee.
Reference Link:
Betterment: www.betterment.com
Wealthfront: www.wealthfront.com