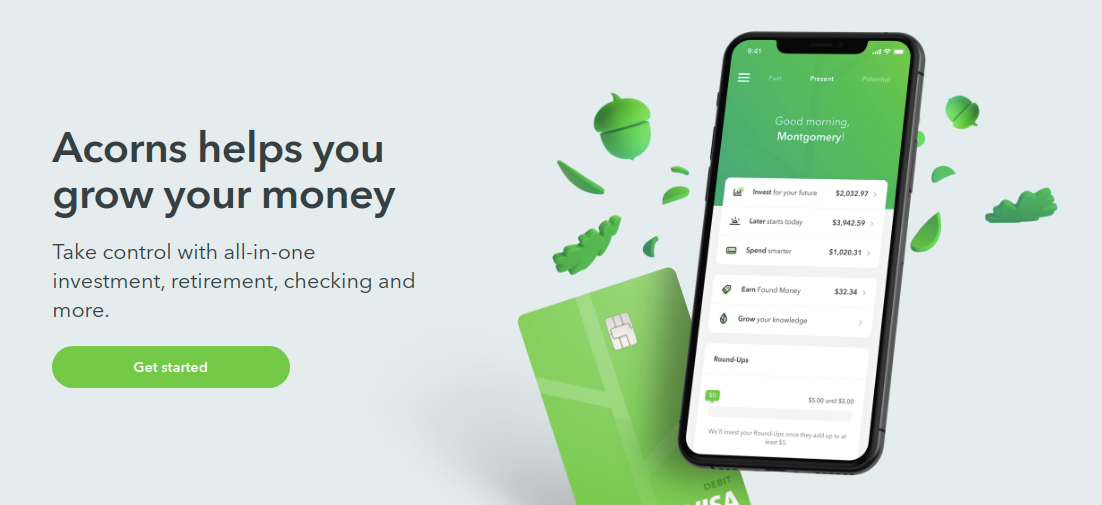 Acorns vs Stash: Which is Better?
Overview of Acorns vs Stash
In the past couple of years, there are a lot of micro-investment applications have hit the investment world. Acorns and Stash are one of the best smartphone-based investment apps in the market that will help you to save and invest a very small amount of money. They also provide professional investment management to help you to invest and grow your portfolio.
Who is better between Acorns and Stash?
Between Acorns and Stash, it is a very close race, but Acorns has a slight edge. People might like Stash Invest for some of its neat features. We recommend Acorns because it has a simple user interface and easy to use for beginners. But in case, you want more down the path of investing and more flexibility, then you can go for the Stash Invest.
Both are the excellent option for you if you just want to start to invest and want to get on the path of saving for future goals.
About Acorns and Stash Invest
About Acorns:
Acorns are considered to be one of the first mobile investment applications. Here you can open an account just by using your smartphone. They allow you to invest your spare change. To do this, you have to connect your mobile phone with your credit card or bank account. After that, the application will automatically, invest your change. You can link several accounts and credit card with the application.
The change will be a very small amount of money or less than a dollar. When you will make a purchase, the change amount will be adding to your Acorns investment account. Suppose, you are purchasing a latte from Starbucks for $4.25. Your purchase amount will be rounded up to $5, and the extra 75¢ will automatically go to your investment account. That way, even noticing that it was happening, you can save some money.
Acorns refer to this service as the Round-Ups because it rounded up to the next increment when you make a purchase. You can also set the nearest dollar or choose a higher amount so that your investment growth will happen faster.
About Stash Invest:
Stash is another automated investment app. They do not charge the minimum spending requirement, which makes it a micro-savings application. Not like the Acorns, it does invest for you, they only make the investment recommendations, then it is up to you.
The investment portfolio can be a combination of investment themes, which are comprised of ETFs set in asset allocation. Then they consist of a chosen them. After that, they give a creative name such as Delicious Dividends and Defending America.
You will get the Stash Invest for both iOS and Android devices. You have to link the app with your bank account, then you can move forth and back between the app and bank account. But here, you can link only one single bank account with the app. Now, you can access the Stash with your laptop or desktop computer on the web.
Also Read : Get Low-cost Asset Management Service From Betterment
Similar Features of Acorns and Stash Offer
Using both applications, you can invest a very small amount of money. By doing so, you can save money without even knowing that you are doing it.

Both of these apps give you the change to invest an additional amount, which will help you to fast forward your investment process.

With both of the service provider, you will get the mobile apps.

You will get the investment management with both of them, but Stash is more democratic.

There will be no minimum deposit requirement with both of them.

With both of them, you will get an identical fee structure.
Unique Features of Acorns
Not only the app, but you can also access the Acorns app through your mobile device and their website as well.

You can save money on the items you purchase. With certain brands, Acorns is currently in the beta testing, including 1-800 Flowers and Dollar Shave Club.
Unique Features of Stash
With the Stash, you will get more flexible investing. Here you can supplement your portfolio with your own investment choice. That way you will get more investment options.

With the Stash, you can set your investment on autopilot and automatically invest in the things you like every month or week.

For the new investors, they provide basic financial educations through the app and website. It will help them to get a basic idea about their investment.
Portfolios
Acorns:
At the time you open a new Acorns account, you have to provide your financial information. Using this information, they will create a recommended portfolio for you.
Using this platform, you can choose the different investing goals, including long-term investments, short term investments, major purchases, etc. Depending on your financial information and financial goal, your portfolio will be created around the risk of tolerance, as follows:
Moderate Conservative.

Moderate Aggressive

Conservative

Moderate

Aggressive
Then, you can choose the asset class you want to invest in, it is represented by a corresponding exchange-traded fund.
Stash Invest:
You can complete a risk tolerance questionnaire for Stash Invest. Here you will get a list of investment options to chose from. You can also add investments of your own choice to the mix. Based on your investment goal, your investment, and your time horizon, risk tolerance is determined.
The limit of Acorns investments is just six ETFs. The Stash Invest investment limit over 30 ETFs. Here, Stash Invest is more flexible more than the Acorns. Through the Stash Invest, you will get the investment in more than 70 single stocks, as well.
Stash Invest is the clear winner in this category.
Annual Fees
In Acorns, under $1 million accounts, you will be charged $1 per month. If your account is over $1 million, then you will be charged 0.25%. However, if you are a college student under 24, then the service is free to use. When you purchase shares in ETFs, there will be no commissions. If you wish to take part in the new retirement saving program of Acorns, then you will be charged an extra $1 per month.
Currently, Stash Invest offers free service for the first month. After that, if you have a balance under $5,000, you will be charged $1 per month. If your balance is over $5,000, then your annual fees will be 0.25% of the amount.
So, in terms of annual fees, Acorns is a better option.
Accessibility
Both apps are available on both the iOS and Android platforms. You can access your account, wherever you have the connectivity. Now, both of the services offer web access. That means you will have the full functionally of the apps through your laptop or desktop.
So, for accessibility, both apps are equal to each other.
Minimum Deposit
Both Acorns and Stash does not require the minimum deposit to open an account or invest.
Conclusion
So, if you are a new investor, then you can try both of these apps. But there are better robo-advisors with cheaper annual fees are available in the market.
Reference Link:
Acorns: www.acorns.com
Stash: www.stash.com