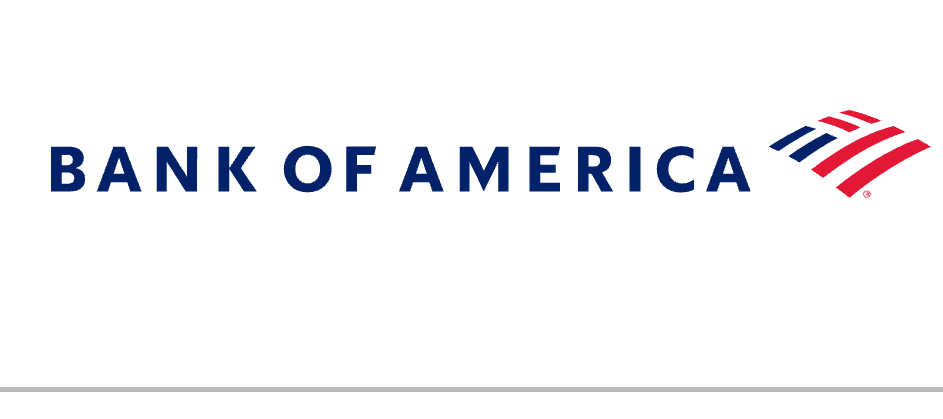 Usually during promotional period cardholders move debt incurring a high interest rate to a new credit card account with little to no interest with balance transfer. Through this they can consolidate debt, reducing the number of bills due each month. Very few credit cards of Bank of America offer introductory APRs for balance transfers.
Balance Transfer offers of Bank of America Credit card:
Balance transfer fee is $10 or 3% of the amount of each transaction.
Balance transfer must be completed within a specified amount of time to qualify for a 0% introductory offer.
A standard variable APR will be applied to the remaining balance after ending the promotional period.
APR will depend on the cardholder's credit history.
Introductory offer is 0% Intro APR for 15 billing cycles for any BTs made in the first 60 days.
Standard Variable APR is 14.24% – 24.24% Variable APR on purchases and balance transfers.
No annual fee.
Process of Balance Transfer with Bank of America:
For New cardholders,
Fill out an online application form to get the best possible offer.
In the application card request a balance transfer.
You will need to enter any relevant information about the other account, like the name of the creditor and/or account number.
After approving your application, you have to keep an eye out for the balance transfer to show up in your account.
For existing card holders,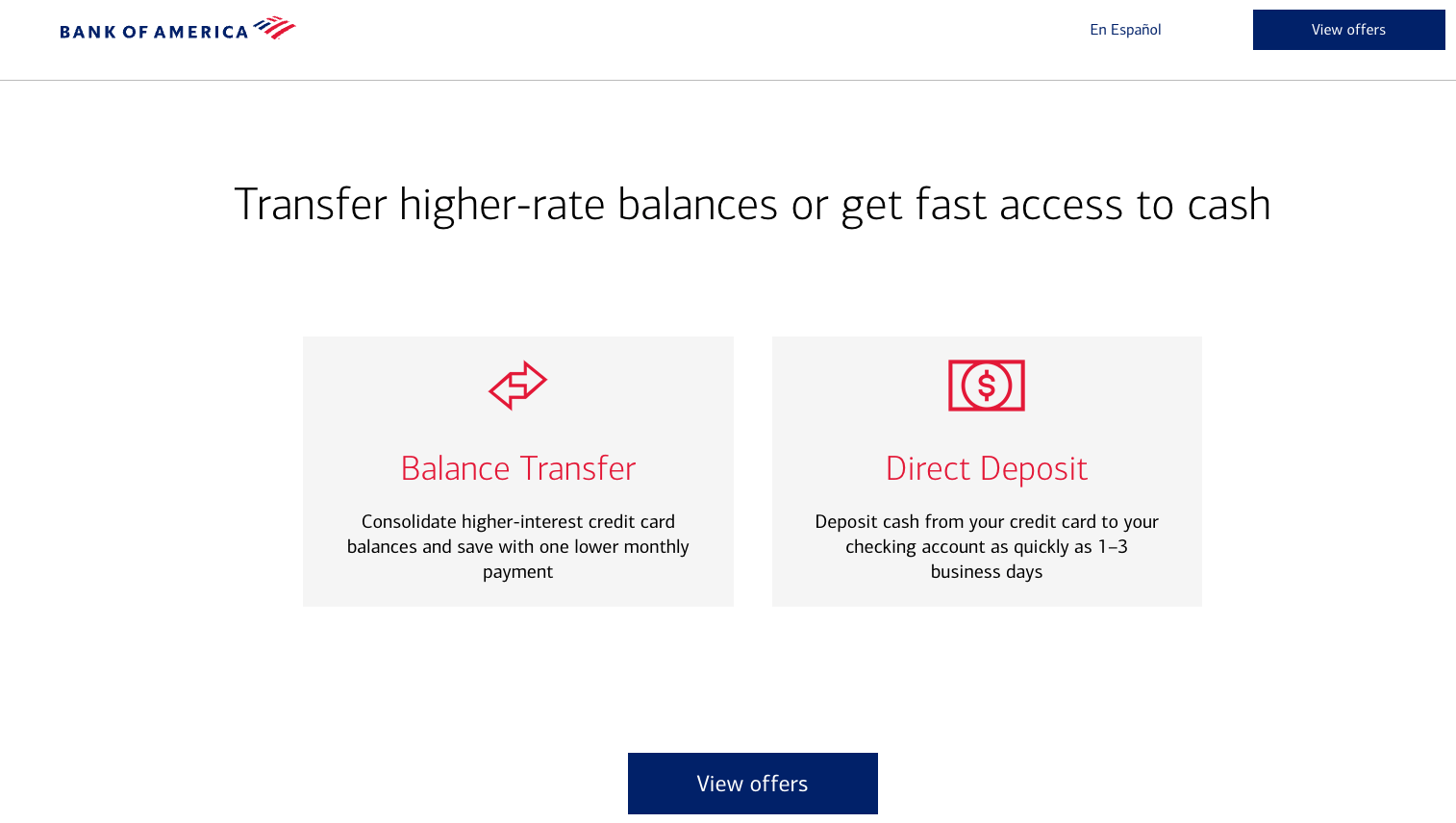 Sign in to your online account with needed credentials.
Then choose transfer option.
Check the balance transfer offer provided by Bank of America according to your card's terms.
You need to accept the offer by providing any requested information about the other account, like the name of the creditor, account number and amount to be transferred.
You can also call the number on the back of the card to speak to someone directly.
Create online account in Bank of America credit card:
Activate and get access to your card then you can enroll in online account of Bank of America. Follow the mentioned steps to create a new one.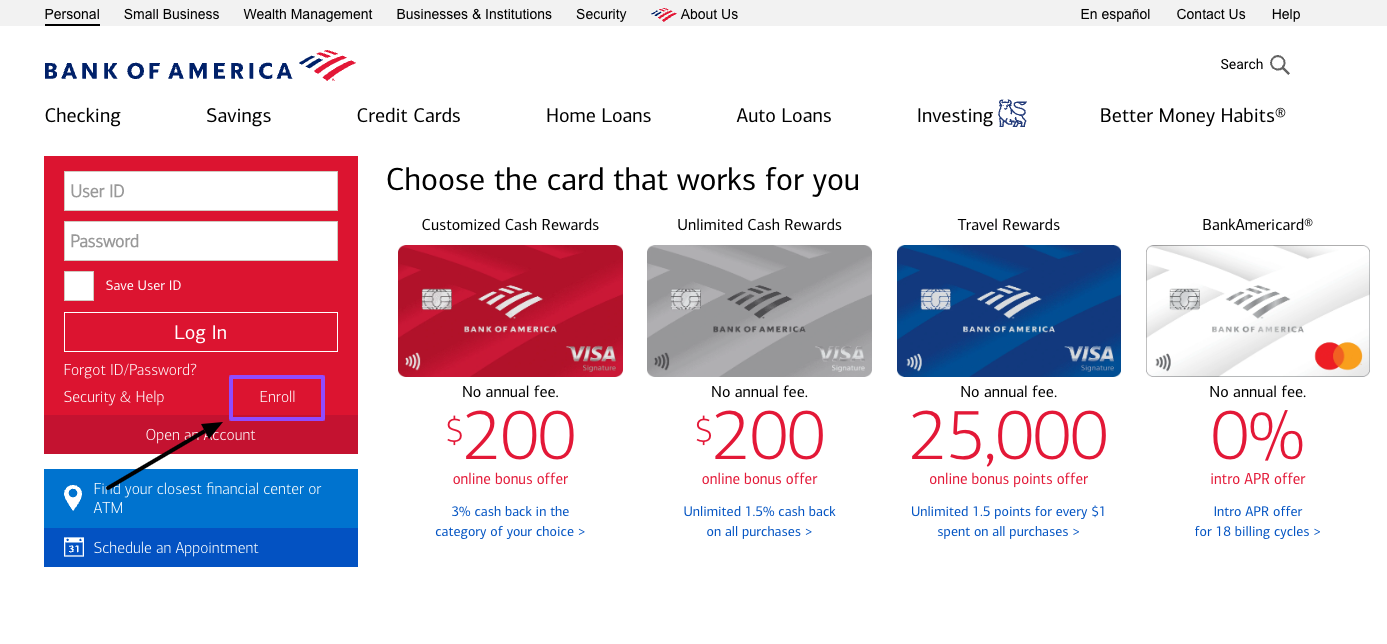 Enter the last 6 digits of your card and your full Social Security number.
Create a username and password.
Finally, sign in to your account.
Bank of America Credit card Login:
login to your online account of bank of America credit card through following these steps mentioned below.
Go through the official login page of Bank of America Credit card www.bankofamerica.com
Provide your user's name and password.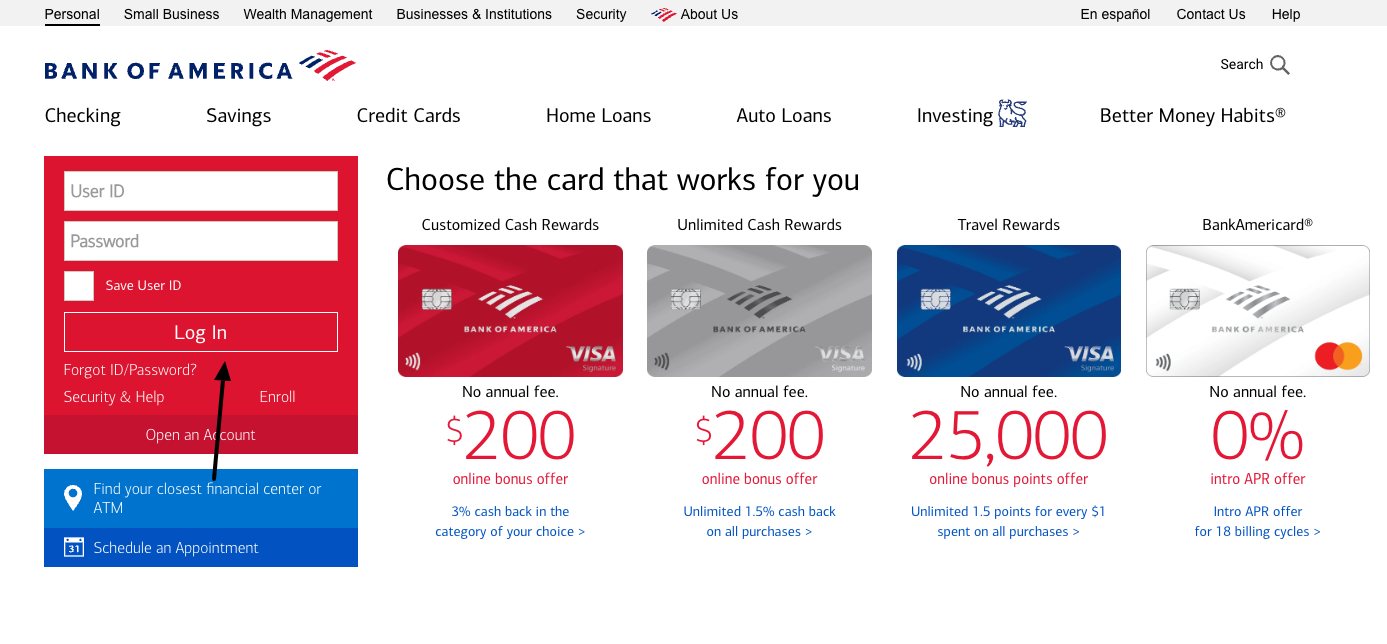 Recover Password for bank of America credit card:
You can get your access to your online account and reset your password again through following these simple steps.
Visit the official login page of Bank of America credit card www.bankofamerica.com
Find for the "Forgot Username or Password?" link.
Tap on it after finding the link.
A new page will appear.
Verify your account in that page.
Enter the last 4 digits of your SSN, DOB in the DD/ MM/ YYY format, and Account Number there in the given place.
Finally, tap on the "Continue" button.
Retrieve your username or password easily.
Also Read:
How to Apply LendingPoint Loan Online
Brief Comparison Between Personal Capital and Mint
Balance Transfer with Bank of America Informations:
For new card holders Your card may charge a balance transfer fee.
You have to be sure that the savings you will achieve from completing the balance transfer will be greater than the balance transfer fee before proceeding.
After ending the introductory period Bank of America's variable APR is applied to the unpaid balance.
Current card holders cannot transfer a balance between or among Bank of America credit cards.
It will take two weeks to complete the balance transfer process.
You will need to pay the former creditor until the balance is reflected in the Bank of America account.
You need to calculate a separate minimum monthly payment by dividing the total balance by the number of months in the intro period to determine whether a balance can be paid off before the variable APR is applied.
Customer Support:
For further queries.
Credit card customer service
(Including lost or stolen card): Call @800.732.9194
Credit card activation: Call @800.276.9939
Credit card billing inquiries: Call @866.266.0212
Calls accepted only when made through relay services (dial 711)
You can also write to them in the following addresses for any queries,
Bank of America
PO Box 15019
Wilmington, DE 19886-5019
Application status inquiries
Bank of America
PO Box 2493
Norfolk, VA 23501-2493
Express overnight service
Payment Services
900 Samoset Drive
DE5-023-03-02
Newark, DE 19713-6000
Credit card billing inquiries
Bank of America
PO Box 982234
El Paso, TX 79998-2234
Questions about card types
Bank of America
PO Box 53132
Phoenix, AZ 85027-3132
Reference:
bankofamerica.com/makeatransfer